LazerDesigns.com offers exceptional service at great prices – but don't take our word for it, see what our customers say!
Very impressed with the travel mugs and their engraving. Susan was very courteous and professional. I think the company should rent her a condo for at least a month in Vail this winter. Surely will order again if I need their products.
-Steve W
Looking to save a little? The below coupon codes should help.
Coupon
Terms
Discount Code
$5 off Shipping
Minimum order subtotal: $50. Online orders only.
SHIP5501014
Free Digital Mockup by Email
Must place order first. Must reply to mockup with approval promptly to avoid delays.
Request "DIGITAL MOCKUP" in Special Instructions
Amazing Customer Care
Applies to every order
Already applied before checkout
Friendly, Efficient and Knowledgeable Customer Care Reps
Your entire experience with us must be:
• Friendly
• Efficient
• Informative
Already applied before checkout
Free Shipping
Many Products Eligible, not all, see product page
Applied automatically to eligible items
Satisfaction Guaranteed
It will be Done Right, On Time, Guaranteed.
Applies to every order
It's true, We don't have a lot of coupon codes. Truth is, our prices are already great, and our customers love us for the value we bring.
We focus on delivering amazing value, instead of coming up with catchy coupons and discounts and marketing gimmicks.
You'll like what you order. And we'll be here next time you need a good personalized gift or promotional item. Want to learn more About Us?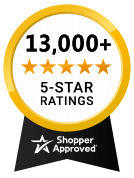 WOW! This was such a pleasant buying experience. As a startup I have to watch how I spend money. Knowing my target audience carries a knife every day, handing these out to potential clients, or just someone I want to get my name out to, this will be something they will be carrying around with them for a long time now and for a little more then 10 bucks. Money well spent! Thank you again, from the lady I spoke to when I first called asking about what image format, to the art department and everything in between. The only problem was I didn't order enough.
– Lee at All Points Alert
We look forward to serving you!